Linking Innovative Workforce Development Program With Successful Industry Results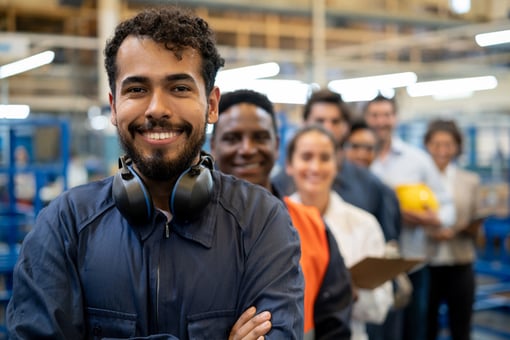 "Meaningful sincerity. It's a vibe set at the top that filters

throughout the operation. You just feel it."

- Susan Asquith on what makes Viridi Parente and the Greenforce Training program unique
Labor shortages and a lack of foundational skills are two concerns manufacturers face when evaluating the current labor market. Due to these concerns, programs must adjust to provide the skilled workforce needed, pivoting to include supportive services and the right skillset to develop a sustainable workforce. Viridi Parente recognized this issue and committed to these goals with the creation of GreenForce Training.
Susan Asquith is the Director of Marketing, Public Relations & Development at Lutheran Jamestown, an adult living/assisted facility in Jamestown, NY. She also is a member of the Chautauqua County Planning Board and part of the Workforce Development Coalition for the "Good Jobs, Great Cities" initiative in the city of Jamestown.
Asquith attended Retool '23, where she heard Jeff Conrad, Executive Director of GreenForce Training, speak during the afternoon panel. Conrad outlined aspects of the unique GreenForce workforce development and retention program at Viridi Parente.
This spurred Asquith's interest in scheduling a tour and bringing along other CHQ County Planning Board members, due to the technology incorporated into the training program, and the potential positive impact of Viridi Parente's business in the area. Also, the company's vision for workers from at-risk, city-centric populations resonated with Asquith and others from Chautauqua County who wanted to see how this training program operated.
Retool WNY staff discussed the visit with Asquith to learn what her takeaway was from the experience.
"Having spent 30 years in Buffalo in business, I was aware of (Viridi Parente) but had no direct connection," Asquith explained. "It's very impressive. You leave there going – 'Wow!"
"Viridi Parente wants to make a difference in its industry and also change the human factor of employment in the area immediately adjacent to its Buffalo-based operation. The company cares."
Asquith and the planning board members were joined by county legislators and County of Chautauqua Industrial Development Agency (CCIDA) board members for the visit. The group was impressed with a variety of things, including:
The size of the facility

Technology in development

Potential global impacts
"It was amazing, inspiring…The ownership/management is truly bringing its vision to life. When I asked what they would like to become, the answer was "the next Microsoft," Asquith said. "More importantly, they want to build a committed, trained, and loyal workforce; people who are invested in where they live and work. Buffalo's east side around Viridi Parente will become an economic destination to be modeled for future generations."

The GreenForce Training Program in Action
Viridi Parente produces lithium-ion batteries used in construction equipment. However, their inspiration to others is less in their product lines and more in their goals for the workers who operate those production lines.
Jon Williams, CEO of Viridi Parente, wants to draw new hires from low-income neighborhoods near the manufacturing complex. With the investment into the right workforce development program, Williams believes the area's residents will thrive and the economy will grow as well.
The residents in these underserved areas, however, require specific attention to training and a better understanding of the manufacturing process - both of which are part of what the GreenForce Training program offers to participants.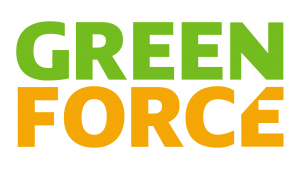 Asquith shared her admiration of the approach the GreenForce program takes in discussing and teaching "highly sophisticated technology to a lower grade level applicant and creating understandable training materials that resonate." She also noted that GreenForce partners with the Northland Workforce Training Center to identify the types of manufacturing training needed to fill the positions and job qualifications at Viridi.
The GreenForce program not only provides experience with the materials and tools the participants will see on the manufacturing floor once they are hired, but it also provides additional support for the worker's needs outside of business hours, such as help finding health care and housing or loan opportunities for those who hope to buy a vehicle.
Hiring for Viridi Parente is a chance to invest in the neighborhood and show their commitment to improving the community, providing opportunities for those who would otherwise not get a chance to improve their quality of life and future.
"They are willing to invest in and around the plant base of operation to build a better community – access to affordable housing, healthcare, shopping, hospitality, education, transportation, parks," Asquith stated. She noted these all mean a better quality of life for families to live and thrive.
"They want to hire people who can walk, bike, or take the bus to work. If the facility succeeds (and) grows, so will the neighborhood."
The success shows in the interest: Conrad has a stack of employment applications that number in the hundreds.
Innovative Workforce Development Programs For Chautauqua County?
For Asquith, the goal is to find a way to create a program similar to the Northland Workforce Training Center and to zero in on the types of training and wrap-around services that are provided between Northland and GreenForce Training. She hopes to see the program modeled and for successful identification of best practices to meet the workforce development needs in Chautauqua County.
Business in WNY: Learn More
Are you interested in learning more about what WNY has to offer? We have a resource for you: