WNY Sustainable Studies: New Course for High School Students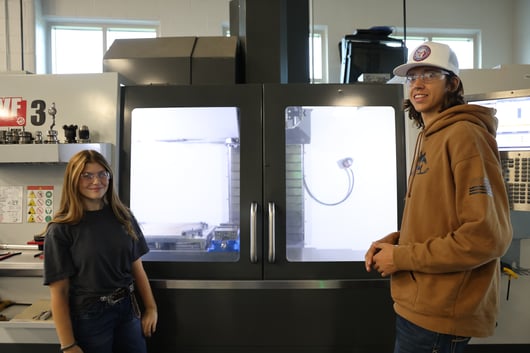 Education curricula are changing, and incorporating sustainability courses and those with a focus on green technologies better prepares students for careers that incorporate sustainability into a variety of career areas, specifically in advanced manufacturing. Rachel Curtin, Secondary Principal and District Data Coordinator for Chautauqua Lake Central School District, discussed the addition of such a new course at Chautauqua Lake Central School recently. The course, titled Environmental Sustainability, was partially inspired by attendance at Retool '22 and '23 and the connections fostered at the conferences.
"Retool '22 and '23 allowed our school district to meet many other interested collaborators across the region," Curtin said via email. "From CEOs to representatives from other schools, it was helpful to talk face-to-face with people who are focused on moving from potential to production with the economic vitality of our region as a centerpiece. Retool was the place to do that."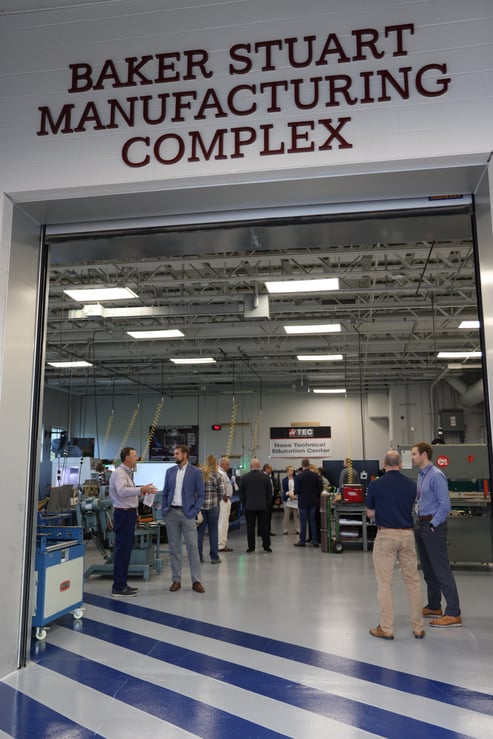 Curtin noted that both Retool conferences provided a wealth of information. Both emerging technologies and workforce needs were top of mind at these conferences, and that information in turn became a foundation for Chautauqua Lake Central School District's adapted curriculum.
"Chautauqua Lake CSD's role in this is to ensure that we are contributing to the development of a workforce that can meet the needs of those manufacturers on all levels - from product design and engineering to the production floor," Curtin stated.
Retool and Chautauqua County: Incorporating Sustainable Studies Programs
Following Retool '22, the idea of a sustainability studies program seemed even more important as an addition to the curriculum, particularly with consideration of the fact that Chautauqua County has potential to provide manufacturers with optimal locations for a new facility, thanks to available factory and warehouse space and also support from local authorities.
"Retool '22 helped us to understand that some of the best opportunities for our students are likely in the fields of renewable energy and the associated engineering of technologies related to those fields," Curtin said. "There is a growing number of careers within the environmental sustainability framework, including genetic engineering, water quality engineering, food sustainability, biomanufacturing, and alternative fuel production."

Recently, WNY has received the designation as the "New Energy New York (NENY) Battery Tech Hub," which better positions the area to expand on an already growing manufacturing sector for batteries and energy storage in the Southern Tier. Workforce development is currently a top priority for manufacturing in general and specifically targeted at businesses scouting potential new locations in the region for cleantech manufacturing. Therefore, a curriculum that includes sustainability and prepares students for careers in the field adds to the appeal of the WNY region.
Preparing Students for Green Energy Careers
Curtin explained the Environmental Sustainability course is part of the Project Lead the Way program, and one of several courses and programs that connect students to manufacturing and engineering-based solutions to sustainability. The class is taught using problem-based learning techniques. These techniques encourage students to become active learners in real-life situations. The main purpose of the class is to have students investigate and design solutions to real-world challenges of safe, drinkable water, food sources, and renewable energy.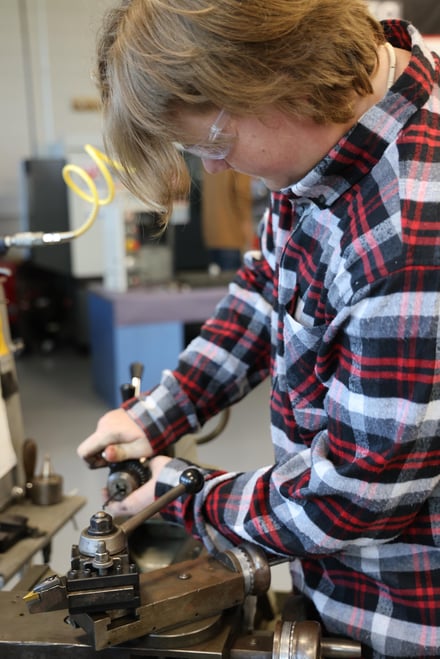 "We want our students to not only appreciate the natural resources and manufacturing opportunities that are here in Chautauqua County, but also prepare themselves to be successful stewards in our community," Curtin stated. "As a school district that pulls students from Ripley to Ashville, we have a vested interest in ensuring that our students understand our lakes and watershed and the challenges of sustaining clean drinking water."
Environmental Sustainability teacher Adam Gollwitzer also emphasized the importance of knowing the intricacies of nature to better care for certain areas.
"It is difficult to be a steward of land and water if you do not understand the nuances of that land and of that water," he said. "Our courses are designed to help students recognize subtle and major changes to the properties they interact with - whether that property is a private farm that has been in their family for generations or a major public property like a lake. We cannot take care of something that we do not know."
Another goal is to connect with industry leaders like Cummins Inc. to help students understand the opportunities for environmentally sustainable approaches to manufacturing. Students visited the Cummins Jamestown Engine Plant (JEP) and learned about the recent $452 million investment in the facility, as well as the plan underway to adopt advanced technologies and reduce the company's environmental footprint.
"Cummins Inc. is a global leader in power and technology and is committed to reducing greenhouse gas emissions and air quality impacts," Curtin explained. "We want to prepare students for opportunities within our local workforce with a rich knowledge and engineering experience with renewable and sustainable energy technologies like those being developed at Cummins."
So far, the course has received positive feedback from the participants and generated significant interest in the student body as a whole. Curtin noted the students are working on solutions for improving drinking water safety and remediating polluted water sources.
"They absolutely love it and are learning so much!" Curtain stated. "As word spreads around our campus about the projects and issues related to the course, excitement grows along with future enrollment."